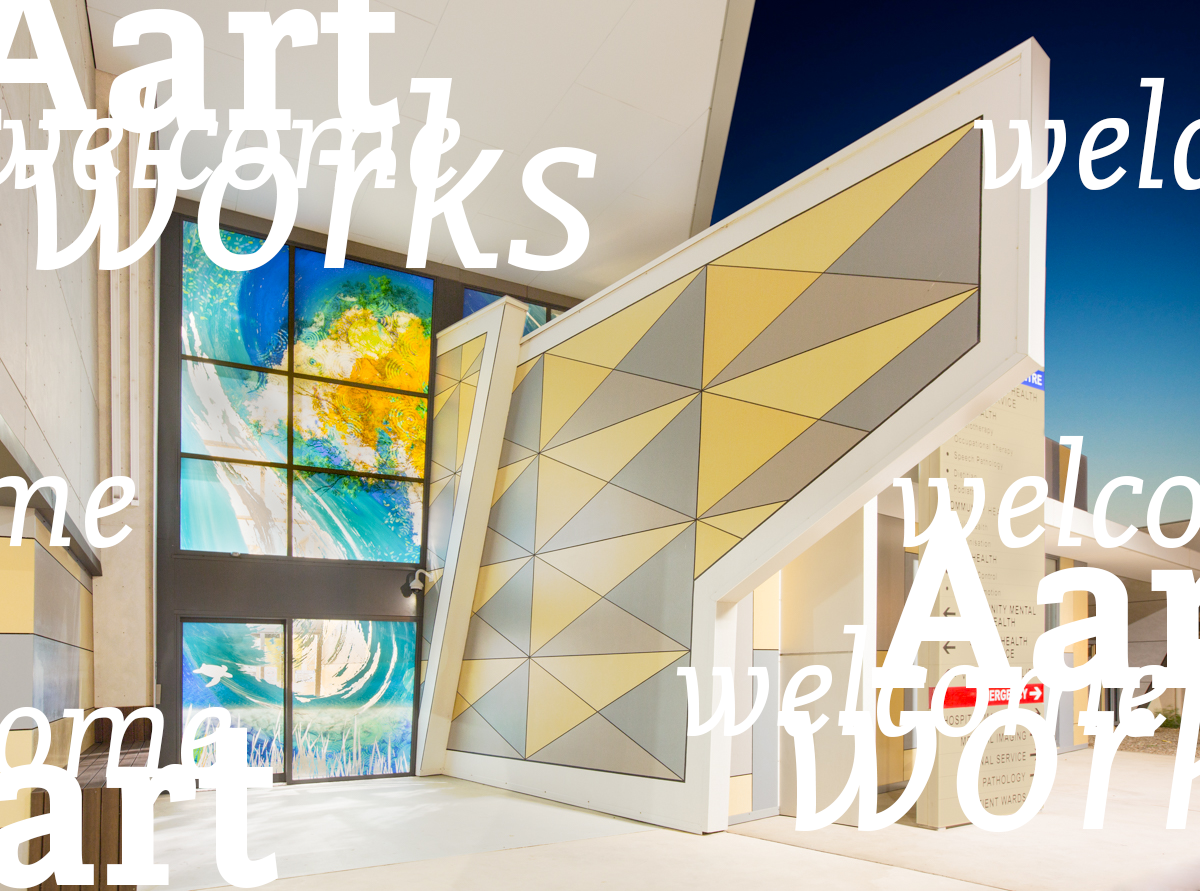 Fusion - Fuse Art Collective
This exhibition introduces the innovative fusion style of collaborative art work that is cross cultural and multidisciplinary. It fuses patterns and meanings of the contemporary Aboriginal painting of Bonni Ingram, with the aerial photography and digital art of Anton Blume; it is focused on role-modeling innovation in art through 'connection to Country' in and around the land and seascapes of the two adjacent World Heritage…
3000 feet - Anton Felix Blume
As a documentary photographer I observe a wide range of human society and nature related subject matter, approached holistically down to the finest details. In contrast, my art practice as a designer & fine-art photographer allows me to interpret & express those observations. These intrests paired with a background in Communication Design form the base of my work in which exploration ofthe differences and commonalities between Art & Design take place.
Exhibition Series - Bonni Ingram
I acknowledge the first people of this Country - I pay my respects to the Elders past and present, for they hold the stories and history of this Country. It is a privilege to be here as an Indigenous Artist.
As a contemporary Aboriginal artist what really grabs me is how the water is captured, and the land, and…
5 Objectives
The objectives of the Aartworks Development Program are:
Strategic art career development

Enabling new contracts and sales
Advocacy
Professionalisation
Networking
This service is centred on the principles of encouraging positive relationships and respecting cultural creativity.
9 Services
7 Groups
1st. Methodology
1993 Foundation
Cultural Acknowledgements
We proudly acknowledge the first people and ancestors of the Yamatji language groups of the Gascoyne: Ingaarda, Baiyungu, Thalanji, Thudgarri and Malgana. We pay respect to the Elders for they hold the stories, cultural practices and traditions of their people. It is a privilege to be together on the Country of the Gascoyne region. We are also grateful to Olman Walley and family for formally welcoming our art works to Wadjuk land in November 2015.
Bonni Ingram is the 2017 Artist in Residence at the Carnarvon Aartlab.
Bonni is preparing a range of works on various fabrics including her signature large canvases. New creations include her emu egg series and silk works for fashion and interior design. Bonni is delighted to introduce her newly developed motif called 'flying over country'. This innovative motif has been produced across her entire range of artwork fabrics for 2017.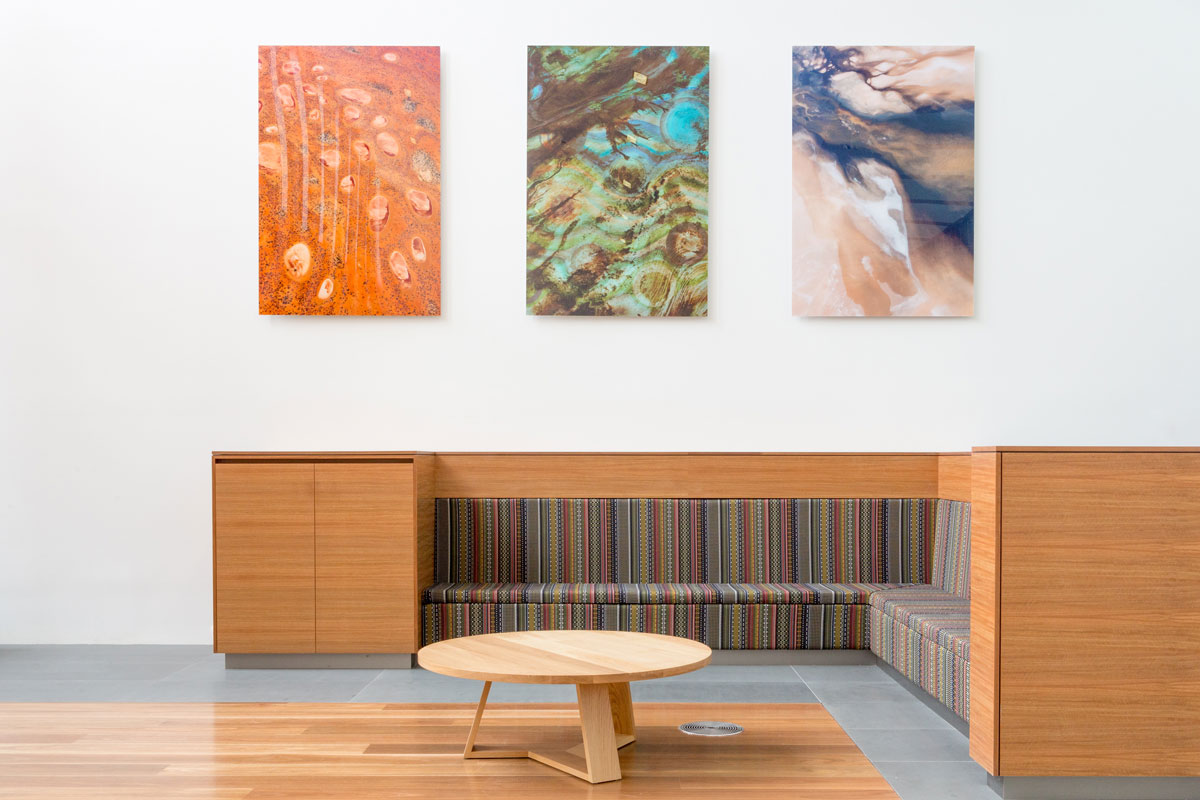 Bungarri Warduga Barndimanmanha
Gascoyne River Healing Journey
A series of artworks reflecting the rugged beauty and stories of the Gascoyne River celebrating local culture and living on this land. Contemporary Aboriginal art, symbolic and highly coloured paintings of Yamatji Country are digitally fused with local aerial photography to create a unique visual language. The 7 metre high…
Monsignor Hawes Heritage Centre
Dolor, Spes, Sanatio, Redemptio
This triptych is an ecclesial artwork that is the entrance statement in the foyer of the new Geraldton museum dedicated to the life and significant works of Monsignor John Cyril Hawes (1876-1956).
The artwork is informed by four inter-related themes - sorrow which begets hope, begets healing, begets redemption. Hawes architectural expression of sorrow was instructive to our approach; in the Geraldton Cathedral's Chapel of Our Lady of Sorrows, he seemed to respond deeply to the…
Pundulmurra
Ocean Flowering
Our goal was to create artwork celebrating Country that revealed itself over a series of panels. Weaving through our contemporary approach is the cultural authority of Aboriginal understandings of nature and Country as found in the land and seascapes of Yamatji people.
The artwork is informed by ideas of health and wellbeing together with belonging, …
Listening to Country 1
Fuse Art Collective
The waiting area of this new Courthouse has an impressive presence with cathedral height ceiling. A triptych from the Fusion and 3000 feet series was selected to compliment the interior design of this area. It is the largest ever version…
Contact
Call +61 (0)8 9941 1888 or send us an email below
Our Locations
Main Office & Gallery:
+61 8 9941 1888
33 Robinson Street
Carnarvon WA 6701
Postal Address:
105 Richmond St, Leederville WA 6007
Aartlab Studios:
12 Francis St, Carnarvon WA 6701
105 Richmond St, Leederville WA 6007
Online Shop
Get notified when our online shop goes live